Effortlessly remove pet hair today! 

We love our pets, but having hair everywhere you lie and sit is never ideal for you AND your guests! 🤚🚫
Our leading industry experts have innovated a new way to conveniently remove pet hair.  Try our Magic Pet Hair Remover! It uses a

n electrostatic charge that attracts 

any type of hair & dust

 to the roller. Clean up is so quick and easy! 
Do you know someone who needs this? Gift this for someone or even yourself!
Couches 
Bed Sheets
Mattresses
Blinds
Rugs
Car interiors
Clothes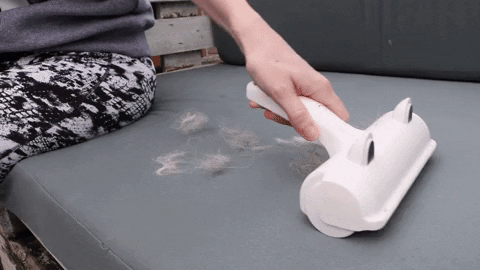 By simply moving the hair remover back and forth, you immediately track and pick up short & long hairs embedded deeply in sofas, couches, beds, carpets, blankets, comforters, and more (especially in the hard to reach places - eek). 
No more tireless scrubbing and vacuuming! With one swift motion, you can clean just effectively while saving energy and saving on your electric bill. 
 Very easy to use
 Quick to clean (waterproof)
 No power or batteries required
 100% Reusable
 A clean home for a better health
 Save money on lint rollers
 Voted best pet hair remover worldwide!

HOW TO USE: COLLECT. EMPTY. REPEAT! 

1. Move the Hair Remover back and forth in the dirty area in a fast motion. This creates an electrostatic charge that attracts any type of hair & dust to the roller.
2. Thanks to the smart system, the remover grabs all hair, dust, and lint and stores it in the roller.
3. Collect. If the desired location is clean, a click system can be used to open the bin of the remover so that all dirt can be thrown away in the trash.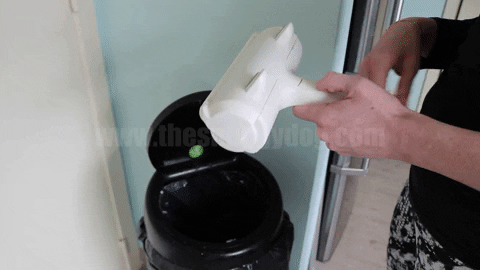 Material: ABS
Color: As the picture
Feature: Durable
Size: 19cm*7cm*12cm / 7.48"*2.75"*4.72"
x1 Magic Pet Hair Remover