A portion of profits from each order will be donated to The Humane Society of The United States Foundation!
 

NEVER MISS AN ADVENTURE WITH YOUR FURRY BESTIE! 

🐕 🐈
🐶 NOW 50% OFF! 🐱
🐾 Bring them with you wherever you go 
🐾  Breathable light mesh, keeps your pet cool 
🐾  Beneficial for elderly pets or pets with disabilities 
🐾 Easy, safe, secure and sooo comfortable!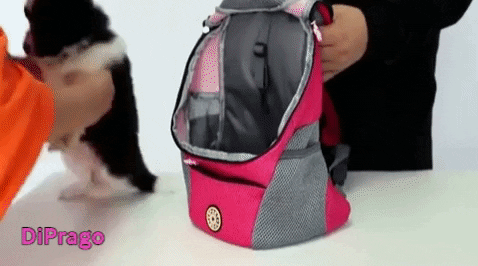 Premium Design, With Comfort In Mind! 
Equipped with soft EPE padded straps and on back and sides to reduce strain, while providing a cushioned surface for your pet to sit comfortable in. The removable sturdy bottom cover makes the carrier easy to clean. A simple cold water wash or wipe will do!  
Built For Portability
With safety as our #1 priority in mind, we've crafted safety straps and harness clips for you to secure your dog in. Use it as a dog travel bag for hiking, bikes, subways, shopping, motorcycles, skiing, dancing..heck the possibilities are endless!
Includes adjustable and padded straps with an extra waist strap to keep you and your pooch safe. Interior rope with clip to connect to your pet's collar and prevent them from jumping out.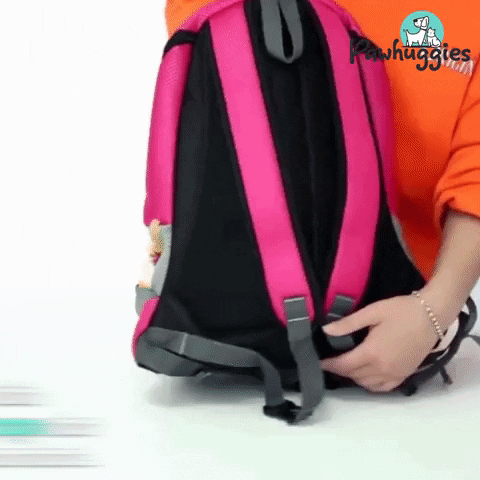 Details, details... 
Easy access to side pockets and an elastic top closure to store all your pet necessities (poop bags, treats etc).  Made from breathable and lightweight mesh and polyester, our dog carrier allows for proper airflow to keep your pets cool and comfortable in any weather.
More Than Just A Travel Backpack 
Does your dog suffer from anxiety, depression, or have a physical disability? Or maybe just older or doesn't have the stamina for your next big adventure. This comfy, secure and lightweight backpack is the solution for your furry bestie. We're 100% for encouraging less mobile dogs to go on more adventures with you!  
Size Guide
Recommended for small/medium dogs as they are easy to carry, large dogs are usually not suitable. Rule of thumb is if picking up your dog feels too heavy for you, then your dog may be too large for this carrier backpack.

| | |
| --- | --- |
| Size | Fit for pet (weight in pounds) |
| 11.81''*13.38''*6.29'' (30cm*34cm*16cm) | up to 10 lbs |
| 14.17''*17.71''*8.26'' (36cm*45cm*21cm) | 18 lbs |
Carry up to: 18 lbs
Color: Black, Green, Fuchsia, Blue, Gold  
Your Dog Will definitely love it!
FREQUENTLY ASKED QUESTIONS:
Q: Does my pet fit in this bag?
A: Our Chest Carrier Backpacks are suitable for small dogs and cats with 2 different bag sizes.
Please check the sizes of the bags on every page and if you're not sure, we have various sizes of bags in our carrier collection.
Q: What if my pet doesn't want to go in?
A: We doubt it. They'll look around as they move hands and arms comfortably. What's not to like? ;)
Q: Do pet carrier backpacks work well for long trips?
A: These backpacks definitely work well for long trips. Just be sure to choose an ergonomic design for yourself too. Backpack carriers are more convenient than shoulder bags in terms of taking the pressure off your cervical and lumbar spine. 
Q: How do I clean this carrier?
A: You can wipe, vacuum or wash it.
Q: Are they airline approved?
A: Airlines often require closed carriers so we think this one is. But we recommend that you check with your airline specifically to see what types of bags they will accept, just to be safe.